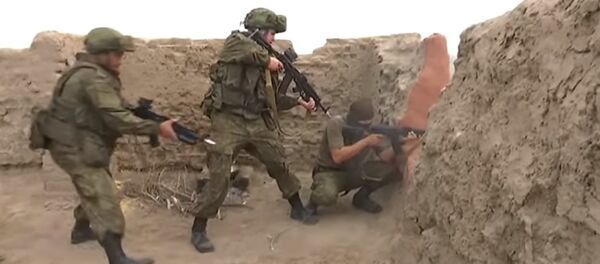 14 November 2015, 14:47 GMT
The missile, dubbed the Dhanush, was test fired at approximately 11:45 am Tuesday local time from the Indian Navy's INS Subhadra patrol vessel in the Bay of Bengal off the country's east coast.
The Dhanush, which has undergone extensive testing since 2012, is a naval variant of the Prithvi III, an Indian-made tactical surface-to-surface short-range ballistic missile developed by the Defense Research and Development Organization, the national agency charged with military research and development.
The missile is capable of holding both conventional and nuclear payloads of up to 500 kg, and is capable of targeting both land and sea-based targets at a range of 350 km or less.
DRDO sources confirmed that the test was successful, with the missile reaching its designated target.
The missile has already been introduced to the country's armed forces.