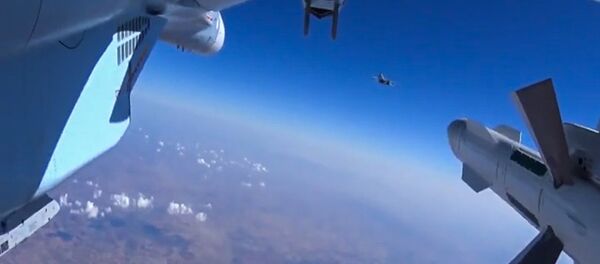 21 November 2015, 18:18 GMT
The four warships of the Russian Navy's Caspian Flotilla have returned to their base in Makhachkala, the capital of Dagestan in the North Caucasus, after wrapping up a mission in the Caspian Sea, according to the press service of the Russian Southern Military District.
The task force includes the missile frigate Dagestan, as well as the missile corvettes Sviyazhsk, Uglich and Velikiy Ustyug.
"Currently, the warships' crews are preparing for the next stage of a combat mission in the Caspian Sea, in accordance with the military training program," the press service said.
Last week, the four warships launched 18 cruise missiles at Islamic State targets in Syria.
The missile corvette Velikiy Ustyug
Russian Defense Minister Sergei Shoigu said that the missiles destroyed a total of seven targets in the Syrian provinces of Raqqa, Idlib and Aleppo.
He added that "during the aerial operation, cruise missiles were launched from the Mediterranean and Caspian Seas over a distance of up to 1,500 km, and aircraft took off from Russian and Syrian airfields."
According to Shoigu, ten ships are involved in Russia's military operations in Syria; six of them are currently deployed in the Mediterranean Sea.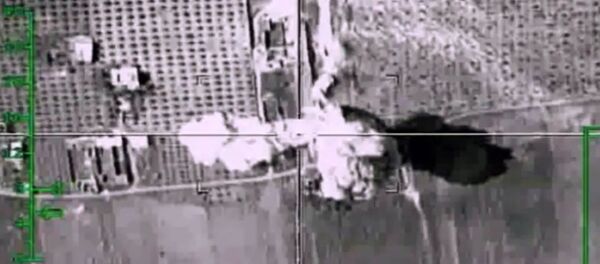 20 November 2015, 14:09 GMT
On September 30, more than fifty Russian aircraft, including Su-24M, Su-25 and Su-34 warplanes, commenced precision airstrikes on Islamic State targets in Syria at the behest of Syrian President Bashar Assad. Earlier that day, the Russian upper house of parliament unanimously supported the request of President Vladimir Putin to deploy units of the Russian Aerospace Forces abroad.
Syrian Ambassador to Russia Riad Haddad confirmed that Syrian Army strikes, supported by the Russian Aerospace Forces, were being carried out against armed terrorist organizations, not political opposition factions or civilians.