WASHINGTON (Sputnik) — The Pentagon official added that Washington has a robust presence in Turkey, and is closely monitoring activities in the region.
"Our Turkish Allies informed us that their military aircraft shot down a Russian military aircraft near the Syrian border after it violated Turkish airspace on Tuesday. At this time, we can confirm that US forces were not involved in this incident," the official said. 
The US is currently unable to confirm that the downing of the Russian Su-24 Fencer bomber jet by Turkey's forces took place in the Turkish airspace as it is still analyzing the data from its radars, Joint Task Force Operation Inherent Resolve spokesperson Col. Steve Warren told reporters on Tuesday.
"We are still gathering all the facts and looking at all the details. As you know, in some of these remote regions, mountainous areas <…> is often difficult to know exactly where the border is," Warren said when asked whether the Pentagon believes that the incident occurred in the Turkish airspace. "We are still analyzing all of our data."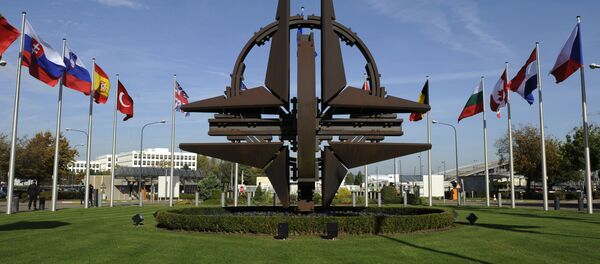 24 November 2015, 11:48 GMT
A Russian Su-24M Fencer jet crashed in Syria earlier in the day with two pilots aboard. Ankara claims Turkish F-16s shot down the plane because it violated the country's airspace. Contrary to Ankara's accusations, Russian President Vladimir Putin said the aircraft was 0.6 miles away from Turkey when it was shot down.
According to the Russian leader, the crashed aircraft was not posing any threat to Turkey when it was struck by an air-to-air missile from the Turkish jet. Both pilots of the Su-24 were able to catapult, the Russian Defense Ministry said.