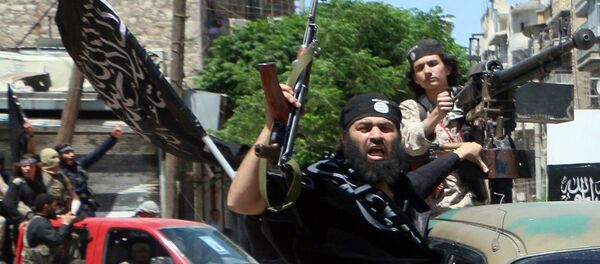 4 November 2015, 16:31 GMT
US Secretary of State John Kerry, UAE Foreign Minister Abdullah bin Zayed and his Saudi Arabian counterpart Adel Al-Dzhubey vowed to continue backing Syria's "moderate opposition" during a joint meeting on Monday.
High on the agenda was finding ways to settle the Syrian conflict and destroy the Islamic State (ISIL).
"The three men pledged to continue to lend support to the moderate Syrian opposition and discussed plans on holding an opposition conference under the auspices of Saudi Arabia," the US State Department said.
The conference's goal is to "bring together all moderate opposition groups and the elaboration of common principles," according to the State Department.
During the Monday gathering, the three men also called for strengthening the fight against ISIL and urged the coalition partners to do more to destroy the jihadists.
On Monday, the Russian Defense Ministry rejected allegations by some US army officials that Russian air strikes in Syria have targeted the country's moderate opposition.
Earlier this month, Russian President Vladimir Putin said that Moscow is cooperating with the moderate Syrian opposition, including the Free Syrian Army.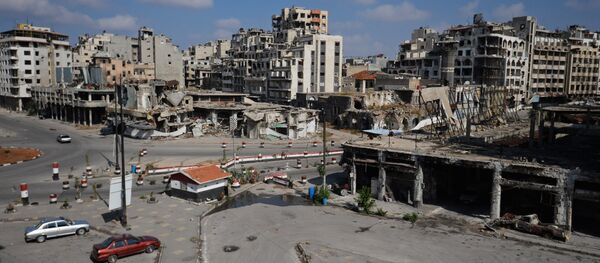 12 November 2015, 10:03 GMT
The Russian Defense Ministry, for its part, said that it was coordinating its efforts with the Syrian opposition members who were fighting against terrorists in the war-torn country. The Ministry added that representatives of the Syrian opposition had shared data on the location of terrorist targets with the Russian air group in Syria.
Last month, the Russian President's spokesman Dmitry Peskov said that it was hard to differentiate between the "moderate" opposition forces in and terrorist groups acting in Syria.