"This morning (24 November) 2 Su-24 planes, the nationality of which are unknown have approached Turkish national airspace in Yayladaga/Hatay region," the letter reads, drafted for the UN Security Council by the Turkish Ambassador.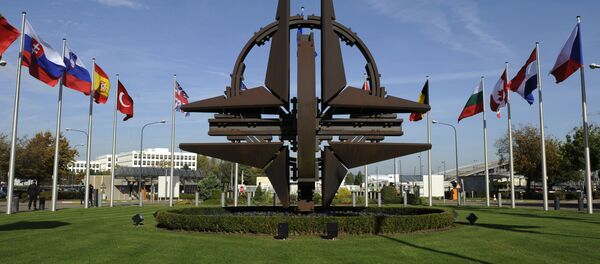 24 November 2015, 18:47 GMT
Earlier, Turkish President Recep Tayyip Erdogan defended the military's actions as being "fully in line with Turkey's rules of engagement," and claimed "all efforts to avoid" the incident had been made.
"We did not want this situation to happen, but everybody has to respect Turkey's right to defend its borders," Erdogan said after a security meeting.
On Tuesday, Turkish F-16s shot down a Russian Su-24M Fencer bomber jet which they claim had violated Turkish airspace. Russia has maintained that its aircraft never entered Turkey — a fact confirmed by Syrian air defense command — and were conducting legitimate operations over Syria, where Moscow has been targeting the self-proclaimed Islamic State terrorist group.
Russian President Vladimir Putin called the incident a "stab in the back, carried out against us by accomplices of terrorists."