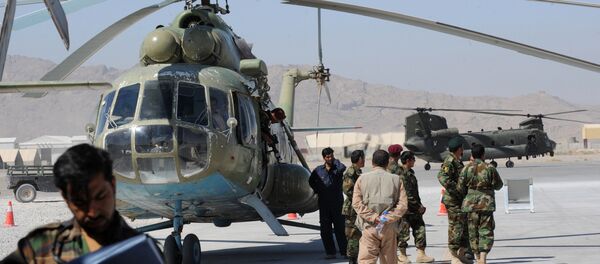 24 November 2015, 11:44 GMT
MOSCOW (Sputnik)
–
Kabul has invited Russian business to invest in geological exploration and infrastructure projects in Afghanistan, the speaker of the upper house of the Afghan parliament, Fazal Hadi Muslimyar, said Wednesday.
"We know that Russia has big experience and technical capabilities for construction of roads, bridges, irrigation networks, railroads, big, medium, and small hydroelectric power stations. In addition, Russia has big experience in geological exploration. We invite Russian companies to invest in these and other spheres," he said addressing Russia's upper house, the Federation Council.
Muslimyar recalled that the Soviet Union built numerous portions of the Afghan infrastructure, most of which is currently in need of maintenance and repair.
"We would sincerely welcome your help and cooperation and for this purpose we are ready to create all necessary conditions," he said.
The Soviet Union built some 142 infrastructure-related facilities in Afghanistan between 1952 and 1988, including the Puli Khumri hydropower plant on the Kunduz River, the Naglu Dam on the Kabul River, as well as highways and gas pipeline networks, according to Valery Ivanov, an economic adviser for the former Soviet Union who was stationed in Kabul.