MOSCOW (Sputnik) — The migrant crisis in Europe and its consequences, such as the deadly terror attacks in Paris on November 13, require new data collection methods to prevent the violence in future.
"If Europe is not able to consistently act in the field of external border protection, the Schengen system is in danger," Gergely Gulyas of Hungarian ruling Fidesz party said, as quoted by the Hungarian Inforadio.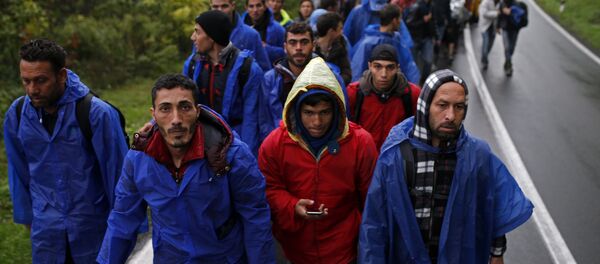 12 November 2015, 11:09 GMT
Europe has been beset by a refugee crisis, with hundreds of thousands of undocumented migrants fleeing their home countries to escape violence and poverty. EU border agency Frontex recorded over 1.2 million illegal border crossings into the European Union in the first 10 months of 2015.
On November 13, a series of coordinated attacks at various locations in the French capital left 130 dead and 368 people injured. At least two Paris attackers are reported to have traveled through Greece, which is a member of Schengen area, among a stream of refugees from the Middle East, Asia and North Africa.