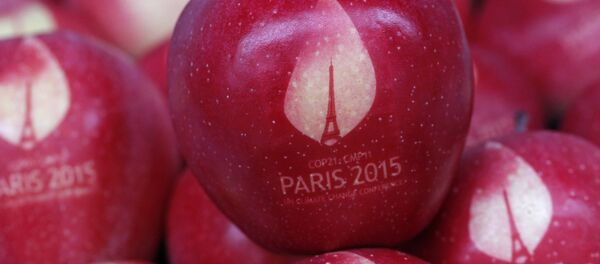 15 November 2015, 08:26 GMT
BEIJING (Sputnik)
–
China is confident that the French government will provide the highest level of security at the UN Climate Conference in Paris opening November 30, despite recent terrorist attacks in the French capital, the Chinese deputy foreign minister said Wednesday.
"Even without terrorist incidents in Paris, an event with such a great number of foreign leaders would require serious security measures. But in view of terrorist attacks, it is necessary to pay even more attention to security. I am sure that the French government is capable of ensuring security of all delegates," Liu Zhenmin said at a briefing.
According to Liu, France's decision to host the conference as scheduled, with the support of all participating countries, is a demonstration of the determination of the international community to end terrorism.
The UN Climate Conference in Paris, scheduled for November 30 through December 11, will focus on global warming and ways to decrease greenhouse gas emissions. The primary goal is the signing of a global deal on climate change to replace the 1997 Kyoto Protocol.