MOSCOW (Sputnik) – International organizations must act as intermediaries in settling the incident of the downing of a Russian Su-24 bomber jet to avoid global tensions, the Greek alternate minister of national defense told Sputnik on Wednesday.
On Tuesday, a Russian Su-24 jet crashed in Syria. Russian President Vladimir Putin said that the plane was downed by an air-to-air missile launched by a Turkish F-16 jet over Syrian territory, falling 4 kilometers (2.5 miles) from the Turkish border.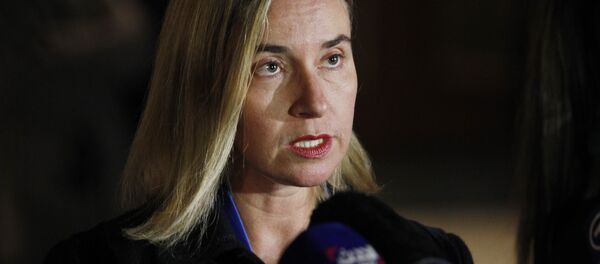 24 November 2015, 16:12 GMT
"Greece follows the development of these events with interest and anxiety, as we know very well that any further escalation of the tensions would endanger the balance on the global level. It is necessary that international institutions play the balancing role," Dimitris Vitsas stressed.
Ankara claimed it downed the Russian airplane because it had violated Turkish airspace. Both the Russian General Staff and the Syrian Air Defense Command confirmed that the Su-24 never crossed into Turkish airspace, in accordance with precise objective control data.
Soon after the downing, Moscow said that the incident could seriously undermine Russia-Turkey relations.