Syria will have a comprehensive air defence after Russia deploys its S-400 missile systems to the Hmeymim airbase there, a security analyst and US Navy veteran Mark Sleboda told Sputnik.
​"It is a significant upgrade on the S-300, which was a much earlier system. The S-400 came out at the end of the Soviet period, but there have been significant upgrades in recent years."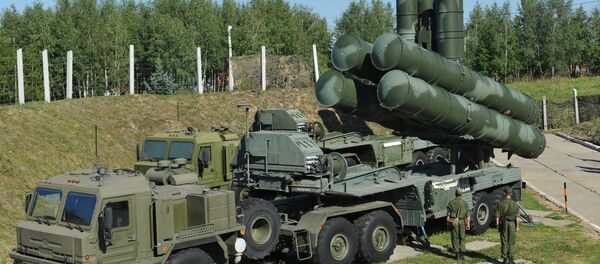 25 November 2015, 13:40 GMT
"It is widely regarded by experts as the most powerful and technologically advanced air defence system in the world," and its deployment in Syria sends a powerful statement, said Sleboda.
"This is a very powerful defensive statement from Russia … very soon there will be a quite effective Russian no-fly zone over almost the entirety of Syrian territory, certainly covering all west of Syria, and very far towards the eastern border."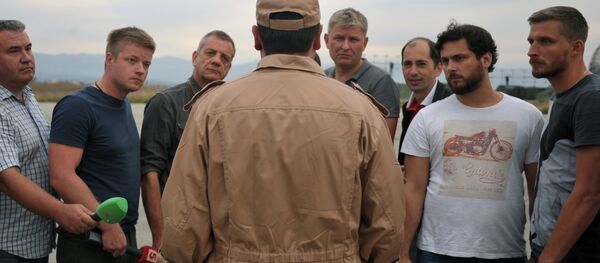 25 November 2015, 14:23 GMT
The deployment of S-400 is in addition to the Pantsir-S1 air defence missile-gun system the Russian air force already had at its disposal at the Hmeymim airbase, while the Moskva guided missile cruiser was already in the area.
"There wasn't really a need for them (the more powerful S-400 system)," said Sleboda.
"ISIL, of course, doesn't have an air force. They were simply a standard military precaution for an air mission. But now with the threat of NATO planes taking down Russian jets out of the air, that suddenly becomes a very real necessity."
On Wednesday the Russian defence ministry announced that the S-400 defence missile system will be deployed to its air base in Syria.
It can destroy tactical ballistic missiles at a range of up to 60 km, and air targets including cruise missiles and aircraft flying at a speed of up to 4800 meters a second, and a distance of up to 250 km. The S-400 is also capable of tracking and launching against most stealth technology.
© Sputnik
The S-400 Triumf Mobile Multiple Anti-Aircraft Missile System (AAMS)

The S-400 Triumf Mobile Multiple Anti-Aircraft Missile System (AAMS)