"This incident showed that, based on statements from other countries in the region, there is a player in the region who is unpredictable and that is Turkey and not Russia," Gabriel told the weekly newsmagazine Der Spiegel.
He added that "Turkey has played a difficult role' in the Syrian conflict."
On Tuesday a Russian Sukhoi Su-24 bomber crashed on Syrian territory four kilometers from the Turkish border.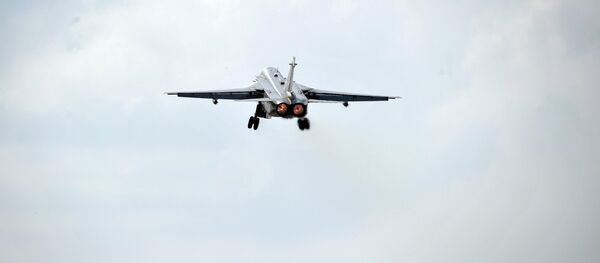 26 November 2015, 06:02 GMT
President Vladimir Putin later said that the plane had been shot down by an air-to-air missile fired by a Turkish F-16.
The Russian Defense Ministry said in a statement that the Su-24 had not violated the Turkish border.
Ankara, for its part, insists that the Russian plane had indeed strayed into the country's airspace.
Many leading European politicians have criticized Turkish President Recep Tayyip Erdogan  over Tuesday's incident with the Russian military jet.
On Tuesday, German Foreign Minister Frank-Walter Steinmeier urged Turkey and Russia to exercise restraint and  act in a rational and prudent manner in the wake of the incident which he  labeled as "serious."