MOSCOW (Sputnik) — Russia relies on the inviolability of legal norms of freedom of navigation through the Black Sea straits, Kremlin spokesman Dmitry Peskov said Thursday.
The Montreux Convention Regarding the Regime of the Straits, signed in 1936, affirms the principle of freedom of transit and navigation though the the Bosporus Straits and the Dardanelles controlled by Turkey.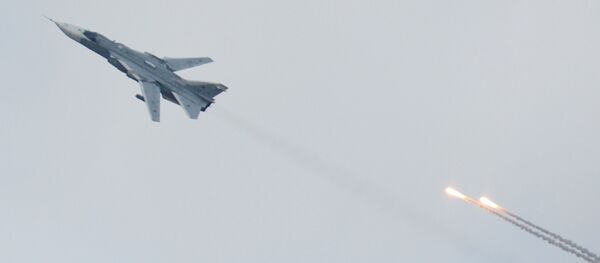 26 November 2015, 10:50 GMT
"The rules of maritime navigation through the Black Sea straits are governed by international law – by the Montreux Convention — and we are counting on the inviolability of the norms of freedom of navigation through the Black Sea straits," Peskov said.
Tensions between Russia and Turkey sparkled after on Tuesday a Turkish F-16 fighter jet shot down a Russian Su-24 bomber over the Syrian territory. Russian President Vladimir Putin said the aircraft fell 4 kilometers (2.5 miles) from the Turkish border. Putin described the Turkish attack as "a stab in the back" carried out by "accomplices of terrorists."
Ankara claimed it downed the Su-24 jet because it violated Turkish airspace. Both the Russian General Staff and the Syrian Air Defense Command confirmed that the Su-24 had never crossed into Turkish airspace and was shot down on Syrian territory.