"This project is no different from any other, we are talking about our investment cooperation [with Turkey], it is one of the most perspective investment projects, and, just like any other project, it falls under the law on special economic measures," Ulyukayev said, commenting the fate of the Turkish Stream.
Construction on Turkish Stream was scheduled to begin in June, but was postponed pending a formal agreement. According the Russian Energy Ministry, Russia and Turkey were expected to sign the pipeline agreement no earlier than December 2015.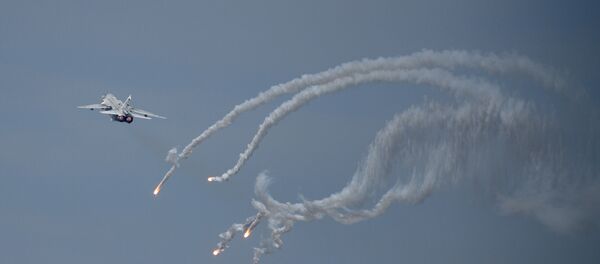 25 November 2015, 12:58 GMT
The restrictions against Ankara may also include the Akkuyu Nuclear Power Plant, which is currently under construction in the southern province of Mersin in Turkey, Alexey Ulyukayev said.
Russia and Turkey signed an agreement in 2010 to construct and operate Turkey's first nuclear power plant at the Akkuyu site.
The minister also noted that restrictions in aerial communication may include regular and charter flights.
"Departments will soon prepare their proposals — in two to three days. The Ministry of Transport will also have suggestions. As I have said before, the law allows to limit the use of airspace and airports. Which means that limitation of both regular commercial and charter flights is possibe," he said.
Moscow will also halt the creation of a single Turkish-Russian investment fund, Ulyukayev added.
Earlier Thursday, Dmitry Medvedev has instructed the Russian government on Thursday to work out measures against Turkey after Tuesday's downing of a Russian military jet.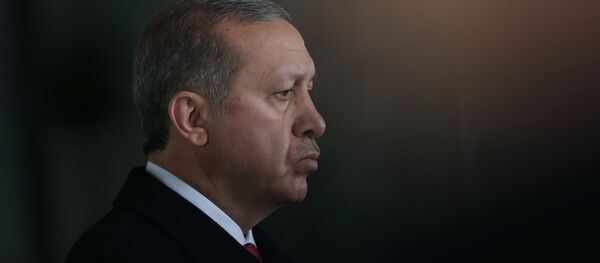 26 November 2015, 11:57 GMT
Turkey's President Tayyip Erdogan called Kremlin's reaction to the incident is "emotional" and "unfitting of politicians".
The Russian Su-24 Fencer bomber was shot down by two Turkish F-16s Tuesday morning while conducting operations over Syria, where Moscow has been targeting the self-proclaimed Islamic State terrorist group.
Ankara claimed it downed the Russian plane because it had violated Turkish airspace. However, both the Russian General Staff and the Syrian Air Defense Command confirmed that the Su-24 was downed in Syrian airspace and never crossed into Turkey, in accordance with precise objective control data.
One of the two Su-24 pilots was killed by fire from the ground after ejecting from the plane and a Russian naval infantry soldier was killed during a rescue operation.