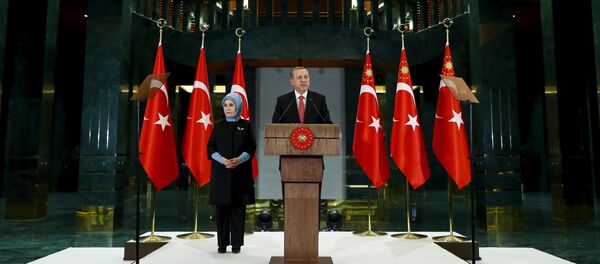 27 November 2015, 18:30 GMT
It may seem only at first sight that the Turkish leader Recep Tayyip Erdogan is involved in the fight against ISIL militants, Michael Burleigh claimed in his article written for Daily Mail.
In reality, Turkish forces are conducting airstrikes mainly on positions of only "one army which poses a real threat to ISIS, and has won countless battlefield victories against them," and it is the Kurdish PKK forces in Syria. In fact, ISIL could be destroyed in a relatively short period of time, if Kurds acted freely without being attacked by the Turkish Air Force.
"[W]hile Turkey may be a member of NATO — and of the alliance taking on the jihadists — Erdogan seems to be doing almost everything he can to cripple the forces actually fighting ISIS[ISIL]," Burleigh argued.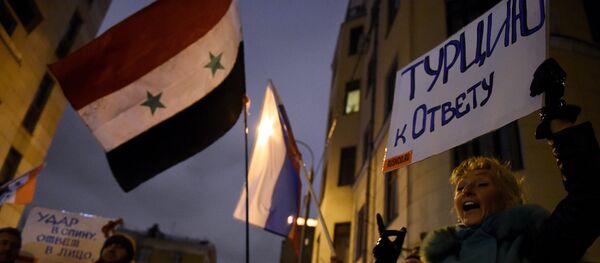 27 November 2015, 16:54 GMT
Burleigh went on by explaining that Erdogan treats Kurds as a threat of greater proportions than ISIL due to their objective of founding their own state. Kurds account for roughly one fifth of the population in Turkey and there are also big communities in Iraq and Syria.
Moreover, the Turkish leader "loathes" Syrian president Bashar al-Assad, whose positions would strengthen should ISIL military might decrease.  So Erdogan turned a blind eye on ISIL militants infiltrating into small Turkish towns with a further goal of transfering foreign militants through those settlements to Syria. He also "ignored" that Turkish smugglers were purchasing oil from ISIL, Burleigh pointed out.

The historian also mentioned what he called the "worrying aspect of Erdogan's consolidation of power," meaning the continuing transformation of Turkey from a secular to Islamist state. Sitting in the Istanbul mayor's chair, Erdogan was imprisoned in 1997 for his links to radical circles. And as Burleigh pointed out, he never forgot that experience. While serving as the country's Prime Minister, Erdogan got his "revenge" in 2012, putting in jail 324 officers. He has also cut funding to the only force that could get in the way of spreading Islamization across Turkey – the army – by 30 percent.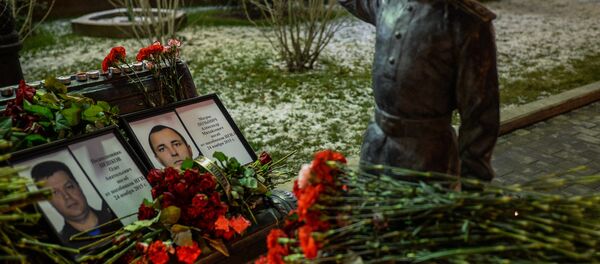 27 November 2015, 15:14 GMT
The alarming fact, according to Burleigh, is that a younger generation of Turks, including members of Erdogan's party, tends to be more sympathetic with ISIL. And there are some fresh instances of this turnaround: in the aftermath of the Paris attacks, Turkish football fans during the match between Turkey and Greece disturbed the minute of silence devoted to the extremists' victims, chanting "Allahu Akbar." Statistical data shows that seven percent of Turks don't think that ISIL militants are terrorists and some 15 percent claim that the radical group doesn't pose a threat to Turkey.
"That's why, too, Vladimir Putin is at least partly right to accuse him [president Erdogan] of duplicity in his fight against ISIS [ISIL]. Erdogan may want to join the EU, but he's only a fair-weather friend of the West," Burleigh concluded.