The downing of the aircraft is "a severe provocation. Erdogan's family is directly involved in the incident. … Quite possibly, the Su-24 crash was an act of revenge," the analyst noted.
The radical group has been making up to $2 million daily from selling stolen petroleum to middlemen in Turkey. On Thursday, Russian Prime Minster Dmitry Medvedev mentioned that some Turkish officials are involved in ISIL's illegal business. He did not provide specific names.
Second, Turkey has demonstrated that it is protecting ISIS. Third, friendly relations between Russia and Turkey have been undermined

— Dmitry Medvedev (@MedvedevRussiaE) 25 ноября 2015
​A Turkish F-16 shot down the Su-24 on Tuesday, claiming that the aircraft violated its airspace. Russian officials and the Su-24 pilot, who survived the crash, insist that the plane did not cross into Turkey. The crew, according to the pilot, did not receive any warning prior to the attack.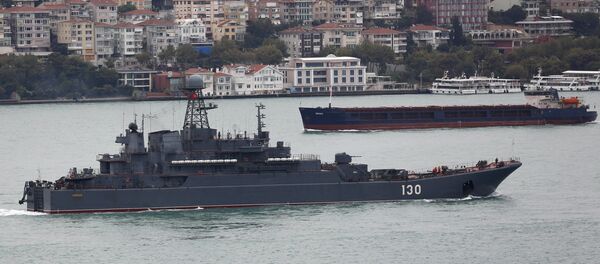 26 November 2015, 18:29 GMT
The Su-24 was involved in Moscow's anti-ISIL efforts in Syria aimed among other things at undermining the group's economic base, including its oil trade. Militants are said to be losing $1.5 million daily since Russian forces started hitting oil tankers and refinery facilities. 
Tarasov also assumed that the Turkish president could have direct ties to Islamists.
"Turkey was recently rocked by a major corruption scandal. We could soon learn that President Erdogan himself is directly linked to ISIL. … Erdogan is constantly keeping the Turkish society on edge. The Turks are always fighting against domestic and foreign enemies. This has led to Erdogan severing ties with many countries," the analyst observed.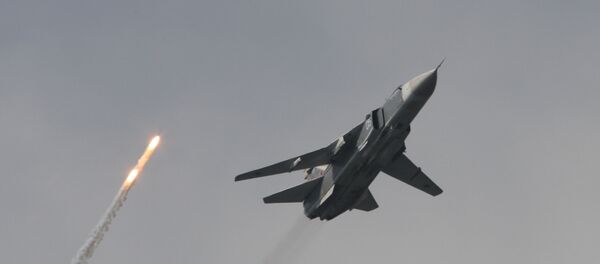 26 November 2015, 21:52 GMT
Erdogan, according to Tarasov, is increasingly becoming the "enemy No. 1" in the Middle East. The downing of a Russian bomber will only reinforce this trend.
The Su-24 crash "will affect the regional balance of power. Erdogan is gradually becoming isolated. Many view him as a corrupt official and a dictator. Turkey is turning into a destabilizing force in the Middle East," the analyst asserted.
However, the Turkish society does not want to lose a partner like Russia. Many, according to Tarasov, count on Moscow to help Turkey maintain its territorial integrity due to the country's proximity to the area of instability.
Islamic State