Germans are arming themselves with pepper spray, knives and rifles. The demand for weapons aimed at providing personal safety is higher than ever before.
"Personal security needs among the population have tremendously increased," said Ingo Meinhard from the German Association of Gun Owners (VDB), as cited by Die Welt.
One of the most popular weapons is pepper spray, bought predominantly by women.
"Many people say they sleep better when they have pepper spray beside their bed," Meinhard said, according to Die Welt.
According to a pepper spray producing company from Frankfurt, their sales increased by 600 percent this fall, the source said.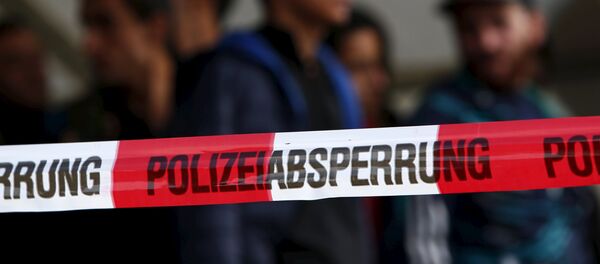 7 October 2015, 19:47 GMT
Right-wing groups said Germans are buying weapons to defend themselves from refugees, who increased crime rates in German communities. However, Die Welt said their accusations are unfounded since it's not in the interest of refugees to cause trouble in Germany as it might cost them their asylum status. Furthermore, the police often carry out strict monitoring of refugee camps in Germany.
Another reason could be the rapidly changing hectic environment in which many Germans might find themselves as of late. If refugees aren't increasing crime rates across the country per se, their arrival might have triggered the fears of vandalism and urban public disorder among the residents of German towns. Some of these effects are explained by the broken window theory in criminology, the German newspaper said.
The recent terrorist attacks in Paris have also probably played a role in spreading fear among Germans. It might be that residents no longer trust that their government can provide protection from terrorists, who in some people's minds could be sneaking up on them right in the streets of their hometown. On the other hand, if terrorists carried out a series of attacks in Paris, what stops them from doing the same thing in Berlin or Frankfurt?