MOSCOW (Sputnik) — On Thursday, British Prime Minister David Cameron called on parliamentarians to support UK air campaign against ISIL in Syria. A vote on his proposal is expected to be held as early as next week. So far, Britain has been targeting ISIL positions in Iraq.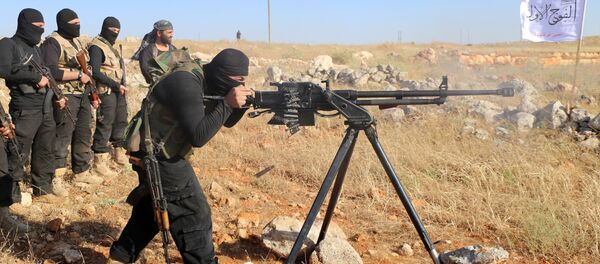 27 November 2015, 20:00 GMT
"If we're going to beat ISIS, we have to recognize Putin's on that side, and maybe we have to swallow really hard, Mr Cameron, and we have to say to ourselves perhaps even Assad is on that side as well," Farage told the UK LBC radio station.
Earlier on Friday, Russian Ambassador to the United Kingdom Alexander Yakovenko called on London to join efforts with Moscow to counter ISIL.
Russian jets commenced precision airstrikes against ISIL in Syria on September 30, following a request from Syrian President Bashar Assad. A US-led international coalition has been carrying out a separate campaign against ISIL targets in Syria since 2014.