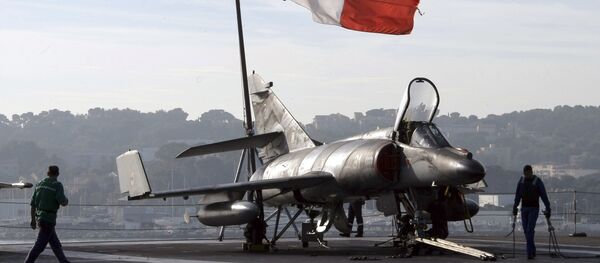 27 November 2015, 11:56 GMT
PARIS (Sputnik) – Earlier in the day, Fabius told RTL radio that troops loyal to Syrian President Bashar Assad, along with the Free Syrian Army and the Kurds, could be helpful in fighting ISIL militants on the ground.
"The cooperation of all Syrian forces, including the Syrian army, against Daesh [IS] is obviously desirable but, as I have already said, it will only be possible as part of a credible political transition. This is the objective we are resolutely pursuing," Fabius said in a statement.
The remark comes a day after French President Francoise Hollande met with Russian President Vladimir Putin in Moscow. The leaders agreed they would fight together against common threats and called on their partners to increase coordination in countering ISIL militants in Syria.
Unlike Russia, the West, primarily the United States and its European allies, does not see President Bashar Assad as the country's legitimate leader, and support the Syrian opposition which aims to oust the president.