MOSCOW (Sputnik) — Earlier in the day, a number of Western media outlets published a letter by NATO Secretary General Jens Stoltenberg, urging to upgrade defense systems in Europe.
"Tightening of the US and NATO policy, the increase of the alliance's military presence and military activities in Eastern Europe…is contrary to a target set out by the NATO members themselves to elaborate agreements to change the existing patterns of the use of measures to enhance trust and security," the statement said.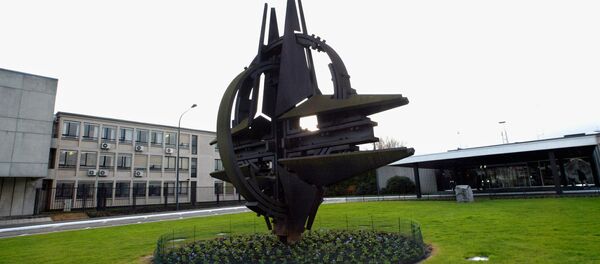 27 November 2015, 19:11 GMT
NATO's proposals to Russia with regard to the building of trust "are just another attempt to impose on Russia unbalanced, one-sided solutions, aimed primarily at increasing the transparency of the Russian Armed Forces," according to the ministry.
Relations between Moscow and the West have deteriorated significantly since the Black Sea peninsula of Crimea reunified with Russia in 2014 following a referendum. Since then, NATO has been increasing its presence in Eastern Europe, as the West refused to recognize the results of the referendum and blamed Moscow for violating Ukraine's territorial integrity. Russia has repeatedly dismissed the allegations.