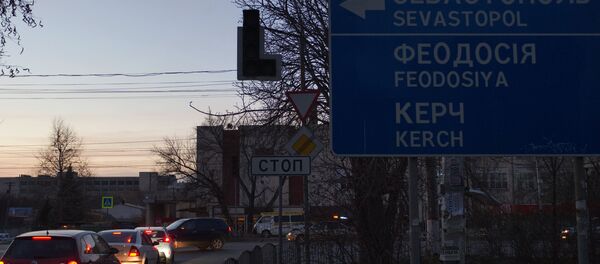 23 November 2015, 13:17 GMT
"This is a brotherly act and we really appreciate the support they are giving us," Crimean deputy prime minister Mikhail Sheremet told RIA Novosti news agency.
Sheremet also thanked the Russian regions which had lent a helping hand to Crimeans.
The head of the Donetsk People's Republic, Alexander Zakharchenko, earlier said that the DPR would suspend the sale of coal to Kiev-controlled territories until the Ukrainian government fully restored electricity to Crimea.
Some 2.5 million Crimeans were left without electricity over the past weekend when explosions downed several transmission towers in southern Ukraine, according to Russia's Emergencies Ministry.
Following the blackout, Crimea declared a state of emergency and switched to locally-based emergency power generation.