26 November 2015, 00:52 GMT
The most likely candidate to win the Democratic Party nomination, Hillary Clinton, is not a Russian fan. In September she said that the United States needed to do more to confront President Vladimir Putin.
A small paragraph titled "Standing up to Putin" in the national security section on her website says: "Hillary has gone toe-to-toe with Putin before, and she'll do it again. … With our partners, Hillary will … increase the costs to Putin for his actions."
Should the former state secretary become the next US president, "there will be further intensification of the present malevolent confrontation with Russia," Brian Cloughley wrote in an article titled "Candidates for US Presidency and Their Threats to Russia."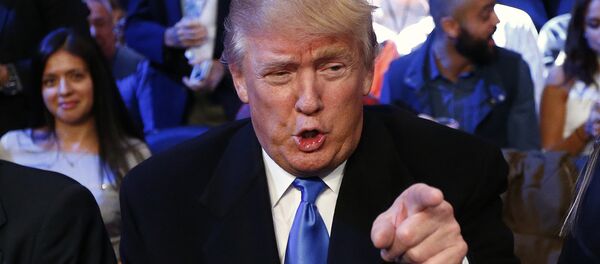 13 November 2015, 00:54 GMT
Republican candidates vying for the top job in the US are even more aggressive when it comes to Russia.
Take Florida Senator Marco Rubio, who pledged to "move quickly to increase pressure on Moscow" in early October. "Under my administration, there will be no pleadings for meetings with Vladimir Putin," he added.
Former Hewlett-Packard's CEO Carly Fiorina was even more bellicose.
​"What I would do, immediately, is begin rebuilding the Sixth Fleet, I would begin rebuilding the missile defense program in Poland, I would conduct regular, aggressive military exercises in the Baltic states. I'd probably send a few thousand more troops into Germany. Vladimir Putin would get the message," she promised during a September debate.
The only Republican candidate, who appears to favor working relations with Russia, is Donald Trump. In October, the billionaire said that "I would probably get along with [Putin] very well. And I don't think you'd be having the kind of problems that you're having right now."
Regardless of who wins the 2016 presidential race, "the world should be prepared for continuation of uncompromising venom against Russia – to the point of increasing military confrontation," Cloughley warned.
In his opinion, the next American leader will confront Russia "energetically."
Whoever that person is, the next US president "would be well-advised to have a long cool think about such a strategy, because times are changing, and the 'one indispensable nation in world affairs,' as President Obama so repeatedly has described it, will have to take the views and aspirations of other nations into account. Or suffer the consequences," Cloughley concluded.