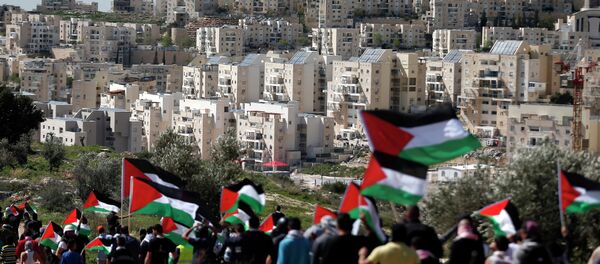 11 November 2015, 17:39 GMT
MOSCOW (Sputnik) — The Jerusalem Post citing the directive said the prime minister also ordered to suspend all diplomatic contacts with EU institutions and their representatives until the reassessment is complete.
It does not concern contacts with individual EU countries, such as Germany, France and the United Kingdom, the media outlet added.
The European Commission approved earlier in November a motion to introduce obligatory labeling on foods made in Israeli-occupied territories. Foods produced there will not be marked as "Made in Israel," but will carry a different label.
In the long-standing conflict between Israel and Palestine, Palestinians seek recognition of their independent state, proclaimed in 1988, on the territories of West Bank, including East Jerusalem, and the Gaza Strip.
Most of the areas claimed by the State of Palestine were seized by Israel in 1967 during the Six-Day War. The Israeli government refuses to recognize Palestine as an independent political and diplomatic entity. Israel has continued to build settlements in occupied territories, prompting condemnation from the United Nations.