BRUSSELS (Sputnik) — According to one of the sources, there is currently no draft document on EU sanctions against Russia.
The other source stated that EU leaders would make a final decision on whether to prolong the economic sanctions against Moscow at a summit on December 17-18.The European Union and the United States imposed a series of sanctions against Russia beginning in 2014, accusing Moscow of interference in Ukraine's internal affairs.
Russia has repeatedly denied the allegations, stating a desire for a diplomatic settlement of the conflict and contributing to the Ukrainian peace process.
© Sputnik
Losses from EU sanctions and counter-sanctions imposed by Russia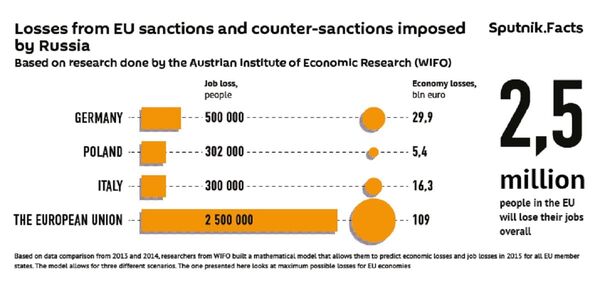 Losses from EU sanctions and counter-sanctions imposed by Russia