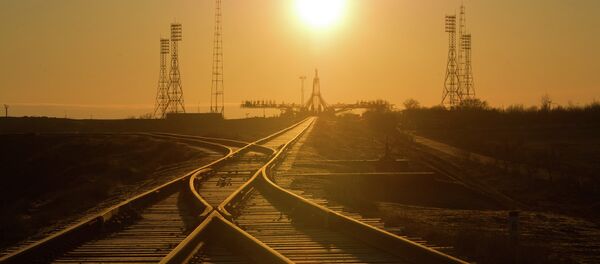 27 November 2015, 10:53 GMT
The Federal Space Agency Roscosmos plans to perform a unique experiment where it hopes to transmit energy wirelessly in space, RIA Novosti quoted the Russian newspaper Izvestia as saying. 
The new technology, which will use a space laser, may be of use to sophisticated satellites and military space vehicles, the newspaper said, adding that the experiment is being prepared by experts from the Rocket and Space Corporation Energia, according to Izvestia.
Scientists plan to transmit energy from the Russian segment of the International Space Station (ISS) to the cargo ship Progress across 1.5 kilometers of space using a laser beam.
"Several leading Russian laboratories are taking part in the project, and we already have photoelectric converter receivers which are about 60 percent efficient," Energia spokesman Vyacheslav Tugaenko said.
According to him, a special track for testing the guidance system of the laser has already been prepared by Energia researchers.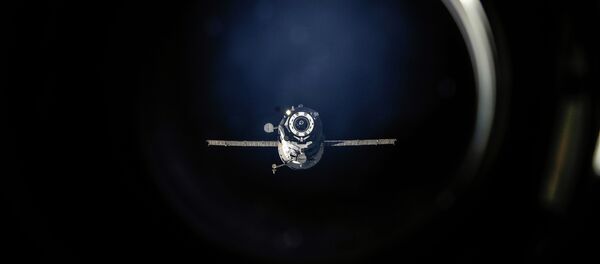 23 November 2015, 14:55 GMT
They added that the ability to transfer power from one spacecraft to the other opens up new horizons in space exploration.
The idea of remotely "refueling" satellites in orbit has been hypothesized by scientists since the middle of the last century.
According to Andrey Ionin, a member of the Russian Academy of Cosmonautics, such a refueling will be necessary to supply fuel to state-of-the-art satellites and military vehicles.