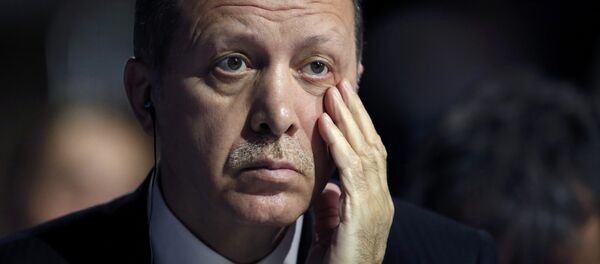 1 December 2015, 11:02 GMT
Though details of the media briefing, set for Wednesday at 3:00 PM Moscow time, have not been made public, many believe revelations might include evidence of Turkey's involvement in the illegal sale of oil by Daesh, also known as ISIL/the Islamic State terror group. 
On Monday, Russian President Vladimir Putin said that Moscow has evidence that its Su-24 was shot down by Turkish forces on the Syrian border in order to protect oil deliveries from Daesh to Turkey, and that oil from Daesh-controlled fields is being exported to Turkey on an industrial scale. 
Turkish President Tayyip Erdogan vehemently denied the allegations, vowing that if evidence does surface, he will resign from the presidency.