MOSCOW (Sputnik) – The Mayak Production Association issued a report on Tuesday presented by the company's deputy general director, Sergei Kirillov, at a workshop held in Japan on November 26-27.
"The upgrade of the RT-1 [assembly building] facilities to reprocess spent fuel for Russian VVER-1000 reactors will be completed by the end of 2016. By early 2017 the plant will be technically ready for fuel processing, including substandard and defective spent nuclear fuel of Western design," Kirillov said.
He specified that the products needed to be placed in spent fuel canisters on site before being transported from the plant.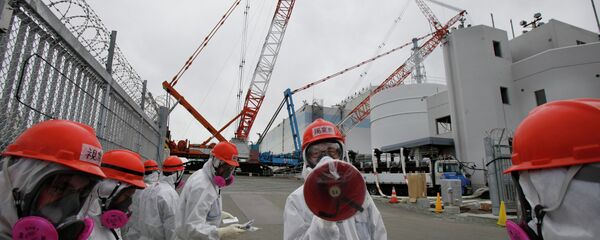 26 November 2015, 04:16 GMT
Kirillov added that RT-1 would be technically ready to start transporting and reprocessing fuel from the plant's boiling water reactor (BWR) by early 2017.
Mayak is part of the Rosatom state atomic energy corporation. Rosatom's first deputy chief executive for international business, Kirill Komarov, has said that the company is prepared to cooperate with Japanese equipment suppliers on Russian projects to build nuclear plants abroad.
Last year, Tokyo appointed Rosatom as a partner in a demonstration project to clean up radioactive isotopes in the waters surrounding Fukushima.
The Fukushima disaster was caused by a tsunami triggered by a 9.0-magnitude earthquake on March 11, 2011. The meltdown of several of the plant's reactors became the largest leak of radioactive material since the 1986 Chernobyl disaster.
Built in the mid-1940s, Mayak specializes in reprocessing spent nuclear fuel from nuclear reactors and plutonium from decommissioned weapons. The company collaborates with over 30 countries in the field.