The ambassador referred to the downing of a Russian Su-24 attack aircraft by Turkish forces as "a side effect of the Syrian crisis."
"That incident shows us that if we don't try and make an effort to ensure peace and stability in the region, we'll be facing the risk of more unpleasant incidents that could create serious international tensions," Bikdeli said.
"We believe that both sides will be able to overcome this crisis in relations through reasonable, balanced policy based on common sense and political will," he added.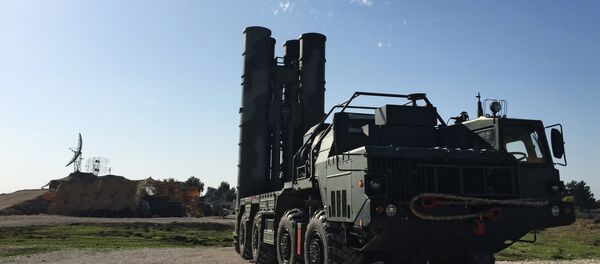 2 December 2015, 17:30 GMT
Bikdeli also said that Iran and Turkey have a certain difference of opinions regarding the future of Syria and its political system.
"We believe that the Syrian people must decide their own fate, including the presidential elections. The Syrian crisis began with the clashes between the country's government and the people. A part of the Syrian society took up arms and openly attempted to overthrow the government. We've already witnessed a similar conflict in Libya," Bikdeli said.
Considering the examples of Iraq and Afghanistan, he added, it's clear that the Syrian government infrastructure is destroyed, it will be impossible to save the country from total collapse.
"We must clearly understand that if the terrorists – in this case it's Daesh – can destroy the Syrian government system, overthrow the government, they will be able to do the same in other countries using similar methods. The Daesh victory in Syria would cause the country to collapse which in turn will tear apart the whole region," Bikdeli said.