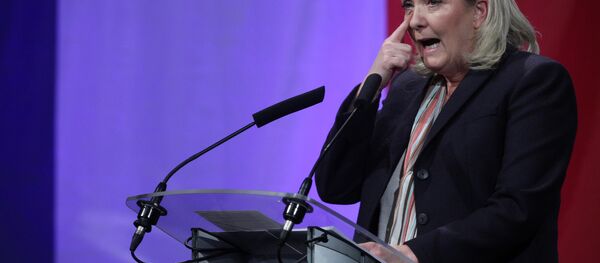 2 December 2015, 13:25 GMT
MOSCOW (Sputnik) — The latest issue of Dar al Islam, a IS propaganda magazine aimed at recruiting French jihadists, was entitled "France on its knees."
The issue reportedly praised the November 13 deadly terrorist attacks in Paris.
"France has charged its schools with teaching Republican values," the magazine says, as cited by The Local news portal, "but these values are nothing but a web of lies and blasphemy."
The magazine claims that parents are obligated "to fight and to kill" the teachers of secularism, The Local reported.
According to Dar al Islam, the French value of strict secularism in public spaces is "unable to coexist with Islam as the one true religion."
Teaching secular values was emphasized in schools after the attacks on Paris's Charlie Hebdo satirical magazine in January and a Hyper Cacher supermarket as a strategy to better promote tolerance and respect for freedom of speech.