The RX1E is designed by Shenyang Aerospace University and Liaoning General Aviation Academy in northeastern Liaoning province, the People's Daily Online reports.
One 90-minute charge equals around 45-60 minutes of flight time.
The plane has a 47-foot wingspan. It can fly at an altitude of 9,800 feet and reach a maximum speed of 100 miles per hour. 
The aircraft will be used to train pilots, as well as entertain sightseeing passengers. According to Song Mingkai, one of the aircraft's designers, each hour of flight will only cost 20 yuan or around $3.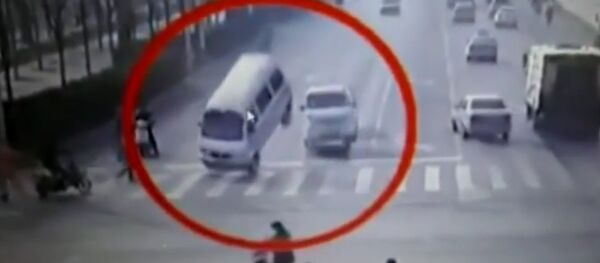 1 December 2015, 00:45 GMT
Prototypes of the plane were on display earlier this year at the 10th China International Aviation and Aerospace Exhibition in Zhuhai, south China's Guangdong province. 
"The success of the plane means China has become a technology leader in this field," Yang Fengtian, an academic at the Chinese Academy of Engineering, was quoted as saying by China Daily.
He added that he was hoping that they could reach an annual production of 100 planes within three years.
Each RX1E model is priced at one million yuan or around $156,000. According to the plane's manufacturer, there have been 28 orders placed for the model so far.