WASHINGTON (Sputnik) — "Erdogan would be extremely hesitant to join the bombing campaign against ISIS [Daesh] because Turkey is embedded with ISIS members and recruiters," Institute for Gulf Affairs Policy Analyst Adam Whitcomb said. "Turkey has only attacked ISIS forces when first attacked."
Whitcomb noted the United States wants Turkey to increase their efforts to curb any sort of funds that support Daesh.
"The State Department has said multiple times they reject any allegation that imply Turkey and the Erdogan family profit from oil provided by ISIS [Daesh]," Whitcomb stated.
He pointed out that Turkey is not currently targeting Daesh-controlled well heads.
"The US could ask Turkey to join the bombing coalition to cut off supplies, and to further increase their border security… [but] Turkey's primary objective has been combating the Assad regime instead of defeating the Islamic State," Whitcomb explained.
It is doubtful, he argued, that the Obama administration would be able to convince or force the Turks to take more effective action against Daesh.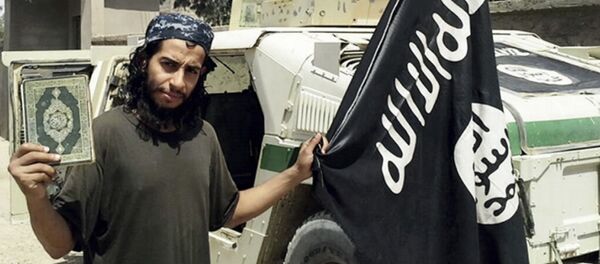 28 November 2015, 05:38 GMT
"The most likely option to unfold is for Turkey to not change its policy despite any urging from the United States; Erdogan is in the middle of a quagmire of alliances and conflicts with over 1 million refugees in Turkish borders… [and will not want "to rock the boat when so many people are on board," Whitcomb added.
Antiwar.com news analyst Jason Ditz told Sputnik that Erdogan benefited from the lack of focus in US policymaking on combating Daesh.
"The lack of specifics in Ashton Carter's comments is likely to extend to the meeting with Turkey as well," he said. "There isn't a tremendous amount of ground-level strategy ongoing right now, just a lot of unconnected airstrikes against targets of opportunity."
The US government would probably settle for general assurances of support from Turkey without demanding specific, concrete actions from Ankara, he predicted.
"Asking them to 'do more' in a vague sense, and getting them to promise to 'do more' publicly is probably the best the United States can really hope for," Ditz said.
The analyst also warned the US-Turkish relations would become more strained over the unresolved issue.
"The United States is known to be annoyed, to say the least, with Turkey for announcing its involvement in the ISIS [Daesh] war and then shifting its entire military focus, within a matter of days, to fighting the PKK [Kurdish Workers Party]," he noted.
Efforts to seal the Turkish border against the oil-trade were almost certain to fail, adding that, "As a practical matter border security on such a long border is an exercise in futility."
At best, Turkey might offer to host more US warplanes in its territory, he suggested.