The French military plans to continue to conduct similar missions over the North African country, a presidential press document released on Friday said.
Two missions were carried out on Nov. 20 and 21 around the towns of Sirte and Tobruk. "Other intelligence, surveillance and reconnaissance flights are also planned," the document showed.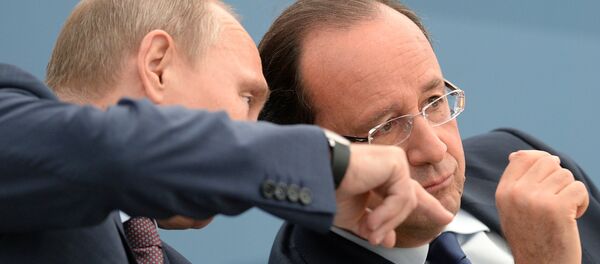 3 December 2015, 15:04 GMT
The missions would be the first time Paris has publicly admitted to conducting operations over Daesh zones in Libya. Sirte is controlled by Daesh.
France is part of a coalition of 65 countries that participate in the bombing of Daesh targets in Iraq and Syria. The coalition is acting without the permission of local Syrian authorities.
Paris started a more intensive bombing campaign in Syria and sent an aircraft carrier to the region after a series of terrorist attacks in Paris left 130 people killed and more than 350 injured on November 13.