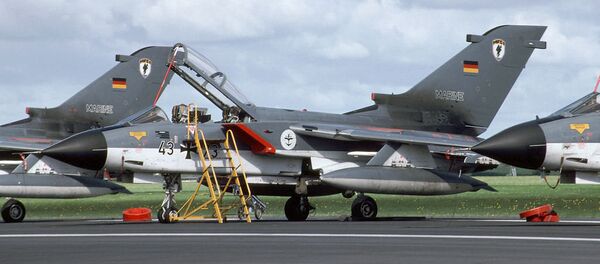 3 December 2015, 15:58 GMT
Sahra Wagenknecht, deputy chair of the German Die Linke (Left Party), criticized the government's decision to send a military party to battle Islamic State terrorists in Syria.
In an interview with Die Welt she said that the decision, agreed upon in Vienna, was "sheer lunacy" that could precipitate a Third World War.
"Germany is entering a big war with a huge potential for an escalation… If in Syria we are also going to fight Russia, the conflict may degenerate into WW3," Wagenknecht warned.
She also criticized NATO's decision to grant membership to Montenegro, which she said would further antagonize Russia and exacerbate what is already a very bad situation in Syria.
"This is creating tensions with Russia, which has made it clear that it will consider NATO's enlargement east as a hostile act. Such decisions play into the hands of those willing to undermine the quest for a peaceful settlement in Syria which, in turn, will strengthen the hand of Daesh," Sahra Wagenknecht said in conclusion.