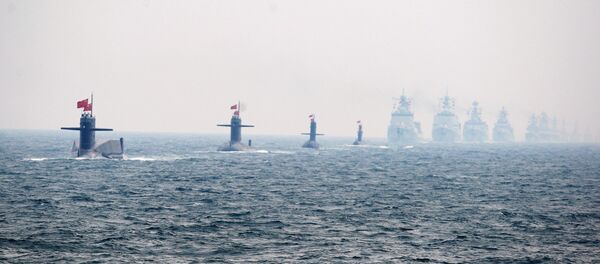 28 November 2015, 18:52 GMT
NEW DELHI (Sputnik) — The boost to India's navy will renew the country's submarine fleet currently composed of 13 aging diesel-powered submarines and one Nerpa SSN, called Chakra locally, on lease from Russia.
"The six SSNs will be constructed under the Make in India program," Dhowan said, as quoted by The Times of India on Thursday.
Technical parameters are being drawn up, and a shipyard for the construction is yet to be selected, according to the newspaper. Another three Scorpene-class submarines will be ordered from the French DCNS company.
India's own nuclear-powered ballistic missile INS Arihant submarine is due to be commissioned next year at the Navy Shipbuilding Centre in Visakhapatnam.