ISIL, also known as Daesh, has 3,000 authentic Syrian and Iraqi passports stolen from the national authorities, which it can use to send its terrorists to Europe, German magazine Focus Online wrote.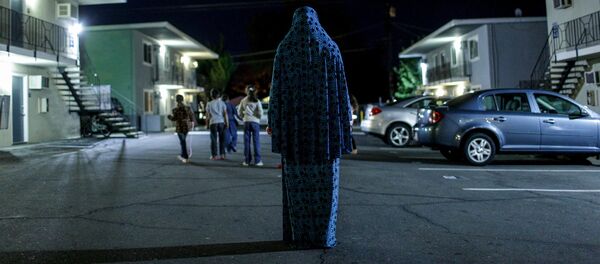 24 November 2015, 17:00 GMT
According to the magazine, the terrorist militias were expressly seeking to seize authentic passports in captured cities such as Mosul and Rakka to be able to deploy their terrorists worldwide.
The Federal Criminal Police Office and the Federal Office for the Protection of the Constitution fear that terrorists may come to Europe with the flow of refugees using these documents. This may affect domestic security and raise the likelihood of terrorist attacks in the country.
"For French and German intelligence services it is clear that two or possibly even three accomplices to the attacks in Paris were registered on the Greek island of Leros on October 3," the magazine wrote.
According to the investigation, Ahmad Almohammad and Mohammed al-Mahmud who carried out suicide attacks in front of the Stade de France on November 13 could have come to Leros with almost two hundred other refugees from the Middle East. Thirty of them are now residing in Germany.
"None of us can rule out that there are more Islamists among these 30 people, which may contain ISIL sleeper agents," a German official said on the condition of anonymity.
Europe and, particularly, Germany have been long trying to cope with a large-scale refugee crisis, with hundreds of thousands of undocumented migrants fleeing their home countries in the Middle East to escape violence. In August, German authorities said the country expected to receive some 800,000 asylum applications in 2015.
A number of experts and media warned that there might be terrorists among refugees heading to Europe. The potential refugee-terrorism threat raised serious concerns among the European population and some politicians, who started to call for stricter migration control and the closure of European borders.