WASHINGTON (Sputnik) — "Today, we fly from Fort Lauderdale, Tampa, and New York. I think we're very interested in a service from South Florida… obviously Tampa, Orlando, New York and potentially Boston as well," Laurence said.
On Thursday, US Senator Jeff Flake announced the United States and Cuba expect to reach a civil aviation agreement that will allow establishing direct scheduled flights between the two countries before 2016.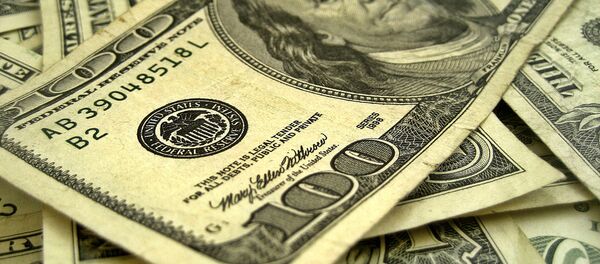 4 December 2015, 02:39 GMT
Laurence noted he anticipates that sometime in 2016 JetBlue will be allowed to fly traditional commercial service to the island nation rather than solely chartered flights.
"If the agreement is reached, we're going to move forward very respectful of the process that's developed by the US Department of Transportation and the State Department," he said.
Laurence noted that once the company moves into commercial service, JetBlue will be able to utilize its frequent traveler program TrueBlue for flights to and from Cuba.
"We're obviously eager to see customers redeeming their miles to go to Cuba. It's a market that they're clearly excited about. So, if the Air Services agreement allows us to start commercial service, we would certainly want to have a large number of redemptions going to Cuba," Laurence added.
New York's airline JetBlue is the first US carrier to resume direct flights between the United States and Cuba since the two countries cut contacts in the early 1960s.
On Thursday, US Deputy Assistant Secretary for South America and Cuba Alex Lee told Sputnik that the number of travelers between the United States and Cuba has significantly risen since Washington announced last December it would normalize relations with Havana.
JetBlue Interested to Expand Services to Russia Amid Exit of Transaero
US airline JetBlue is interested in entering the Russian market amid the exit of Russia's second-largest airline Transaero, Scott Laurence told Sputnik.
"Very interestingly, just given the environment right now with Transaero and Aeroflot, it potentially creates an opportunity," Laurence said.
However, Laurence noted that JebBlue at present does not have the equipment to fly to Russia.
"So, it's a longer term issue, but, obviously, we look with a lot of interest, because it's such a large market and has so much potential," he explained.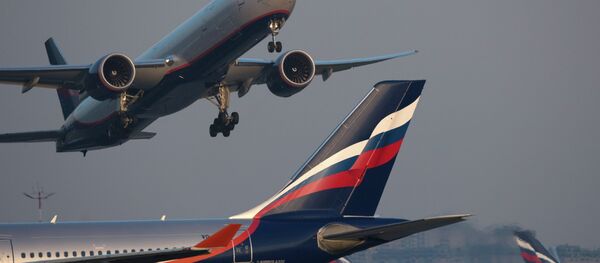 12 October 2015, 00:23 GMT
Laurence also stated that JetBlue has an interline agreement with Russia's air carrier Aeroflot, which allows the two companies to share customers.
"Today, customers are flying Aeroflot, for example, and making connections onto JetBlue flights into the interior points beyond Aeroflot's gateways," he explained.
Transaero and JetBlue had a very similar agreement, Laurence pointed out.
On October 26, Transaero's operator certificate was suspended because the company was on the verge of bankruptcy.