"Most of these drones are on reconnaissance missions over terrorist-held oilfields and could share the information with the public," Maj. Gen. Igor Konashenkov told reporters in Moscow.
#SYRIA During some periods of time, there are more than 50 UAV's in the sky over Syria simultaneously

— Минобороны России (@mod_russia) 4 декабря 2015
"I want to draw your attention to the fact that most of the UAVs of the so-called coalition are on reconnaissance missions over oil fields along the Syrian-Turkish border which the terrorists use to smuggle oil into Turkey. You realize that with the scale of video monitoring being done, our colleagues could share information about what is going on along the Syrian-Turkish border and how much oil the terrorists are selling and where," the general noted.
#SYRIA Obviously,conducting #UAV monitoring,coalition may show the public origin and destination of oil trafficking controlled by terrorists

— Минобороны России (@mod_russia) 4 декабря 2015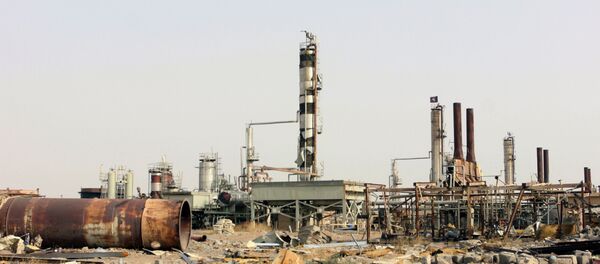 23 October 2015, 19:35 GMT
On Wednesday, the Russian Defense Ministry provided satellite images showing Daesh transporting up to 200,000 barrels of oil in at least 1,722 trucks to third-party countries, most notably Turkey on the northern border.
Russia has been carrying out airstrikes in Syria against Daesh (ISIL) targets since September 30, at the request of Syrian President Bashar Assad.
Syria has been in a state of civil war since 2011, with the country's government fighting opposition forces and radical Islamist militant groups, including the al-Nusra Front and Daesh.