WASHINGTON (Sputnik) — About 770 pieces of equipment will arrive at Bulgaria's Novo Selo Training Area, Lithuania's defense base near Mumaiciai, and Romania's Mihail Kogalniceanu Air Base later in December, Army Technology reported.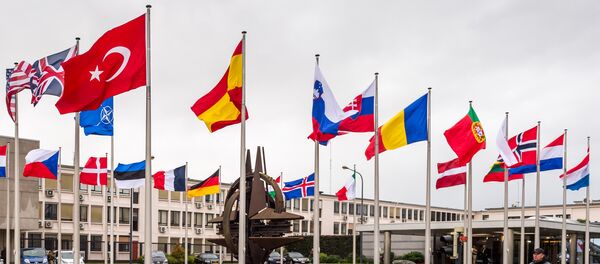 4 December 2015, 15:16 GMT
The US Defense Department previously announced that Romania would receive 70 pieces of equipment on December 2. Bulgaria and Lithuania will get 500 and 200 pieces of equipment respectively, according to media reports.
The US Army equipment delivery comes as part of the Operation Atlantic Resolve, which was launched in spring 2015 "to reassure" America's partners in Europe amid the Ukrainian crisis.
Atlantic Resolve consists of a series of exercises and training events that started in Poland and the three Baltic states of Lithuania, Latvia and Estonia that has now been extended also to Romania, Bulgaria and other NATO countries.