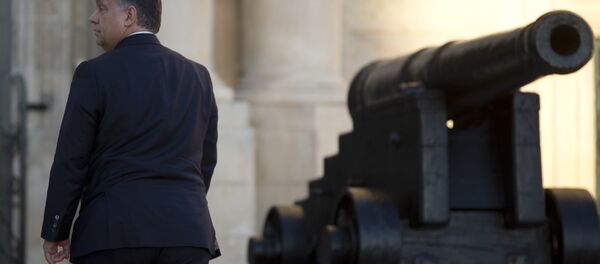 3 December 2015, 11:22 GMT
Germany is planning to provide Turkey with intelligence data on Syria and Iraq only to a limited extent, despite the fact that both countries are NATO allies, Der Spiegel reported.
On Friday, the German Bundestag approved the deployment of Bundeswehr forces in Syria to fight against Daesh terrorists. The mission is expected to last until December 31, 2016.
As part of the mission, Germany is considering stationing Tornado surveillance planes at the NATO base in Incirlik in Turkey. But despite this, Berlin does not trust Ankara and assumes that Turkey may abuse the information it receives in order to conduct airstrikes on Kurdish positions.
"Indeed, Ankara provided the coalition with eight F-16 fighter jets which participate in the joint airstrikes against Daesh from time to time. However, at the same time Turkey is conducting airstrikes on Kurdish militias […] — the US' partners, who are fighting against the Islamists in northern Iraq and Syria on the ground."
According to Spiegel, the Bundeswehr is going to censor the intelligence data and closely monitor to make sure that German Tornado planes are not used in missions on the southern outskirts of Turkey.
"This dilemma shows how complicated relations within the coalition are and how members pursue their own interests under the guise of the anti-terror war," the magazine wrote.