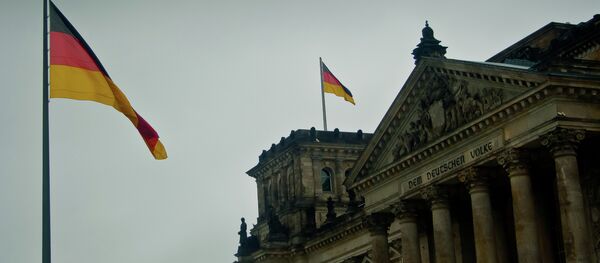 4 December 2015, 17:32 GMT
The German campaign against Daesh is initially planned through December 31, 2016, and will cost the Germans approximately 134 million euros and include up to 1,200 servicemen.
Germany plans to send up to six Tornado surveillance aircraft to Syria and a frigate to support the French Charles de Gaulle aircraft carrier deployed in the eastern Mediterranean Sea.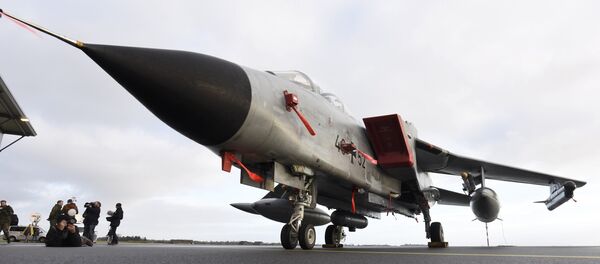 4 December 2015, 17:38 GMT
Defense Minister Ursula von der Leyen warned that the operation would be "complicated and risky" and that Germany would not share Syrian flight plans with Russia.
Being a member of the US-led coalition against Daesh, Berlin has so far provided only logistical and technical assistance to the international alliance, refraining from participation in the coalition's airstrikes.
Nikolai Dimlevich, a Moscow-based political analyst, told Sputnik Radio that the decision came under strong pressure from the US.
"Russia, together with Iraq, Iran and Syria, has built a coalition against Daesh and is fighting the terrorists fully in line with international law. Trying the win back the initiative, the Americans are actually forcing their Western European allies to join their coalition [which, unlike Russia, never received any official invitation by the Syrian government.]"
"This is a serious violation of international law and the UN Security Council should do something about it because this creates a very dangerous precedent for others to follow," Dimlevich said, adding that the German participation was intended to serve as a smokescreen for America's true intentions in Syria and elsewhere in the Middle East.
"This gives Washington a chance to tell the world that all leading European powers are taking part in the 'US-led war on terror' and that breaking international law is a normal thing," the analyst told Sputnik Radio.
"America is thus assuming the role of a global policeman who feels free to change governments all across the Middle East," Nikolai Dimlevich said in conclusion.