The Iraqi authorities called on Turkey to "respect good neighborly relations" and "immediately withdraw its military from the territory of Iraq."
"We have confirmed that Turkish forces, numbering about one armored regiment with a number of tanks and artillery, entered the Iraqi province of Ninawa… allegedly to train Iraqi groups, without a request or authorization from Iraqi federal authorities," the statement said, according to RIA Novosti.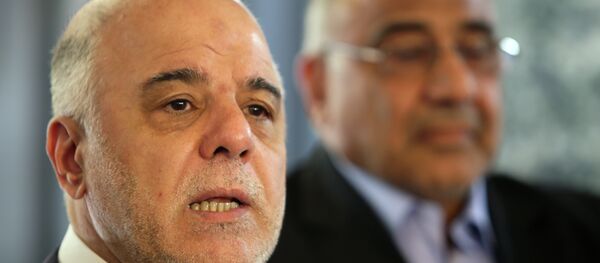 4 December 2015, 23:44 GMT
The deployment "is considered a serious violation of Iraqi sovereignty," the statement added.
Turkish media earlier reported that around 150 Turkish soldiers backed by 20 to 25 tanks had been sent by road to the Bashiqa area northeast of Mosul, the city that is Daesh jihadist group's main hub in Iraq.
On Friday, various media reports said that Turkish military personnel had been deployed to the Mosul area allegedly to provide training to Kurdish Peshmerga (a military force of Iraqi Kurdistan).