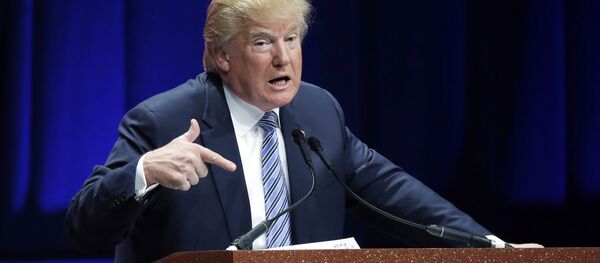 7 December 2015, 01:59 GMT
WASHINGTON (Sputnik) — On Wednesday, a shooting at Inland Regional Center claimed lives of 14 people and injured 21 others. US-born Syed Rizwan Farook and his Pakistani wife Tashfeen Malik carried out the attack.
"We have found evidence of pre-planning," Bowdich said. "We want to find out everyone who has participated in the pre-planning, if there was anyone else."
7 December 2015, 13:20 GMT
The assistant director added that the FBI has collected more than 300 pieces of evidence at home of the California shooters. He said the authorities removed 19 pipes out of the residence, which could have been used to make pipe bombs.
Bowdich said the two perpetrators had been under the influence of radical ideas for "quite some time." He noted, however, that there is no indication at this point that the attack was a part of an out of the country plot.