ATHENS (Sputnik) – On Sunday, the German media reported that Greece has lost control and the implementation of the reforms had become delayed.
"Today an official representative of the German government completely denied this publication… But it is impossible to question reality," Tsipras told the ERT television channel on Monday.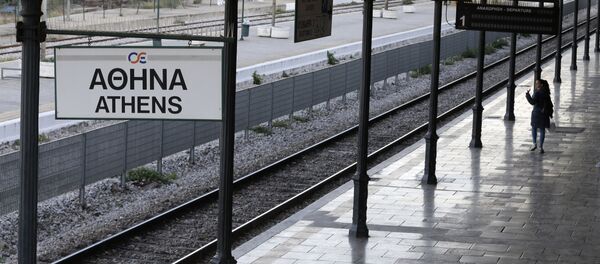 3 December 2015, 10:07 GMT
According to the Greek leader, the country is not only fulfilling its obligations, but has also overcome its greatest difficulties.
The Greek economy has been severely strained for several years, because of the country's multibillion debt accumulated after the 2008 world economic crisis.
In July, Greece's international creditors signed an agreement with the country's government, approving a third bailout package for Athens worth 86 billion euros (about $95 billion) in exchange for highly unpopular austerity reforms such as pension cuts and tax hikes.