WASHINGTON (Sputnik) — US Army spokesperson Col. Steve Warren denied on Monday that US-led coalition airstrikes hit Syrian government military facilities on Sunday as claimed by Damascus.
"The coalition conducted four strikes in the Deir ez-Zor province yesterday, all against oil well heads," Warren stated. "We did not strike any vehicles or personnel targets. We have no indication any Syrian Soldiers were near our strikes."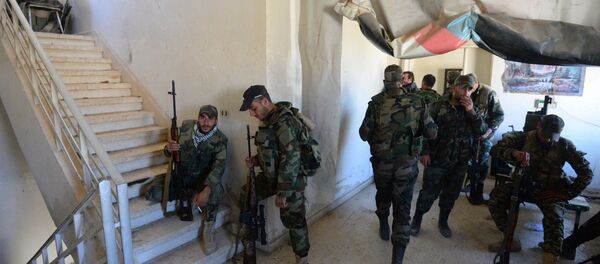 7 December 2015, 09:12 GMT
The Syrian Foreign Ministry sent an official protest to the UN Security Council accusing the US-led coalition of hitting Syrian Army facilities in Deir ez-Zor province, Syria's official SANA news agency reported Monday.
Damascus added that the attack on the military post hinders efforts to fight terrorism and highlights the US-led coalition's lack of "seriousness and credibility" in countering terrorism.
A US-led international coalition has been conducting airstrikes against Daesh, also known as ISIL or the Islamic State terrorist group, in Syria since 2014 without the approval of the UN Security Council or the Syrian government.