WASHINGTON (Sputnik) — The $190 million in new assistance to Ukraine, the release stated on Monday, would "elevate the fight against corruption through law enforcement and justice sector reform," while also strengthening "energy security by increasing efficiency, transparency, and resilience in the energy sector."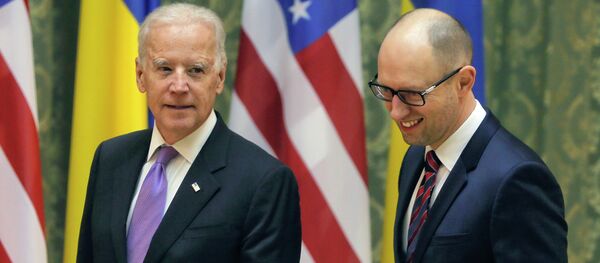 7 December 2015, 16:20 GMT
The US aid package, according to the release, also aims to attract investment to Ukraine by streamlining government regulations and privatizing state-owned enterprises in addition to promoting economic growth by developing trade capacity.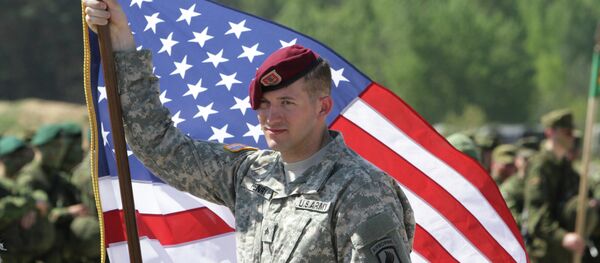 6 December 2015, 23:28 GMT
On Monday, US Vice President Joe Biden met with Ukrainian Prime Minister Arseniy Yatsenyuk to discuss the financial aid package where he urged Ukraine to uphold the Minsk agreement and fight corruption, the White House said.
The latest US assistance package to Ukraine brings Washington's loan guarantee commitment to $2 billion since former Ukrainian President Victor Yanukovych was ousted from office in 2014, according to the White House.