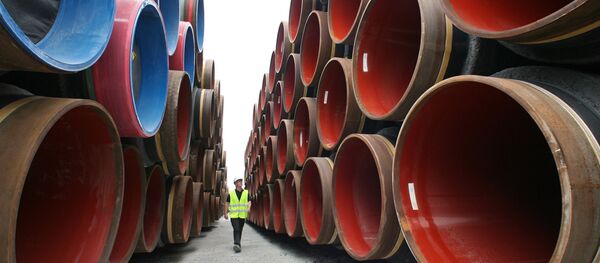 2 December 2015, 18:11 GMT
As Russia provides the cheapest natural gas possible to Germany, only political arguments remain against pipelines carrying Russian gas to Europe, Hugo Kiselka, head of Czech gas supplier VEMEX, told
Sputnik Czech Republic
.
Kiselka told Sputnik that voices in the Czech Republic are beginning to regret the cancellation of the South Stream project. VEMEX is one of the Czech Republic's chief natural gas suppliers, and majority-owned by gas supplier Gazprom Deutschland.
He noted that it is difficult to gauge the political situation regarding the pipeline in the Czech Republic because the country's president, Bohuslav Sobotka, gives inconsistent statements regarding the Nord Stream 2 pipeline.
"If Mr. Sobotka meets Merkel and wants to support economic ties with Germany, he expresses one opinion toward the Nord Stream, yet a different one for his own citizens, and a third, carefully expressed one for partners in the Visegrad Group," Kiselka said.
The Visegrad Group is a military and political alliance between the Czech Republic, Poland, Hungary and Slovakia.
Excepting the Czech Republic, the group's countries were among signatories to a recent letter protesting the new pipeline's construction as an "energy security" concern.
"I believe that it is unacceptable to evaluate fateful natural gas projects and correct one's words depending on the day's political situation. And using Ukraine as a weapon against Russia is simply criminal," Kiselka added.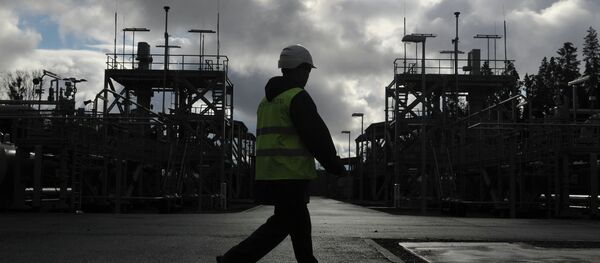 1 December 2015, 16:18 GMT
Kiselka added that the OPAL pipeline connecting mainland Germany to the existing Nord Stream pipeline currently cannot be fully used, because of European Union regulations as part of the Third Energy Package.
"Wherever we would bring liquefied natural gas from, it would be more expensive than Russian natural gas. An example of this is Lithuania, and the liquefied natural gas processing in Poland's Swinoujscie. Let them tell us how much they have to subsidy gas from Norway. There is no alternative to Russian gas in Europe, which is easily proven with available numbers," Kiselka said.