BELGRADE (Sputnik) — Former commander Sakib Mahmuljin was arrested on Tuesday in Sarajevo on charges of committing war crimes, local police said.
"The detainee is accused on three counts: war crimes against prisoners of war, war crimes against the wounded and sick, war crimes against the civilian population," a statement by Bosnia and Herzegovina law enforcement reads.
Sakib Mahmulin was the commander of the 3rd Corps of the Bosnian army in 1995, when Bosnian mujahideen killed 50 Serbian prisoners of the Bosnian War.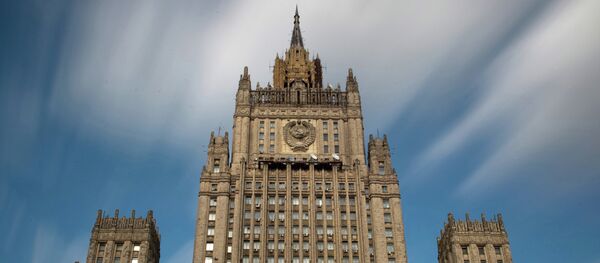 7 December 2015, 16:12 GMT
According to the prosecution, Mahmulin knew about the plans by the Muslim militants to kill the prisoners, but failed to hand them over to the military police or prevent their murder.
On November 21, 1995, a three-year civil war in the Republic of Bosnia and Herzegovina ended between the Serbians, the autonomous Bosnian Muslims and the Croats, after a ceasefire agreement was reached. The war claimed the lives of over 100,000 people, and forced more than two million people from their homes.