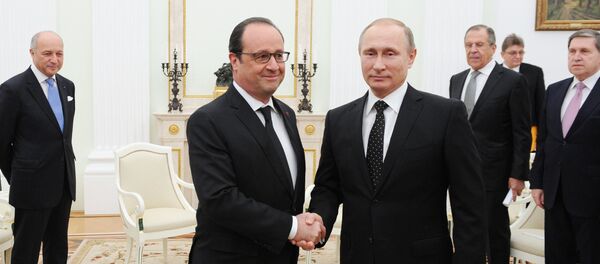 8 December 2015, 09:29 GMT
In an interview with Sputnik, Italian journalist Alessandro Banfi specifically underscored Russian President Vladimir Putin's "historic role" in modern times, one that Banfi said was given to him by Providence.
Alongside producer Carlo Gorla, Banfi prepared the release in Italy of a documentary film, Il Presidente (the President), which tells the story of Russia over the past 15 years under the leadership of Vladimir Putin.
The film, which originally aired in Russia in April 2015, was broadcast on Italian television early Tuesday morning.
In the interview, Banfi attributed Putin's historic role to the current geopolitical situation.
"This historic role was given to him by fate. During the world's transformation from a unipolar system to a multipolar one, a strong leader is needed to carry out this transition," Banfi said.
He praised Putin as a person who "gave hope to the world, especially to those countries which are yet to obtain more international clout."
"It is a necessity for everyone, in the name of freedom and democracy," Banfi said.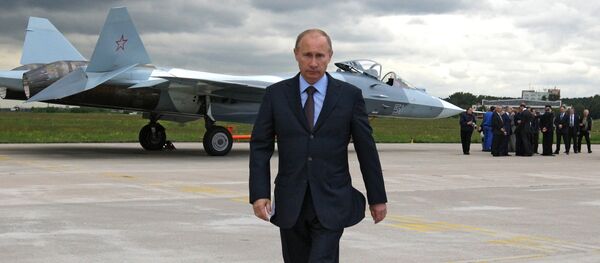 7 December 2015, 17:52 GMT
He was earlier echoed by Fedele Confalonieri, chairman of Mediaset group, which prepared the Italian version of the film.
According to Confalonieri, "Putin is the world's most influential leader, the bravest and the most decisive in the fight against terrorism."
The President is based on an interview the Russian TV presenter Vladimir Solovyov conducted with Putin, and focuses on the landmark events in Russia's modern history which happened in the past 15 years. The Italian version of the film was aired on the channel Rete 4.