Arrest warrants have been issued for 27 police officers across 13 provinces, but primarily in Istanbul, according to State-run Anadolu Agency. The operation focuses on former officers, including police chiefs, private news agency Dogan reported.
A stream of similar operations targeting alleged supporters of Gulen have been launched since November 1, when the AK Party which Erdogan founded convincingly won a parliamentary election.
Last month, senior police officers and bureaucrats were among the dozens of people detained for alleged links to what prosecutors have dubbed the "Gulenist terror group."
Gulen was formerly an ally of Erdogan and was very influential. However, Erdogan turned against Gulen after police and prosecutors seen as sympathetic to the cleric opened a corruption investigation into Erdogan's inner circle in 2013. The president accused Gulen and his followers of trying to create a "parallel state."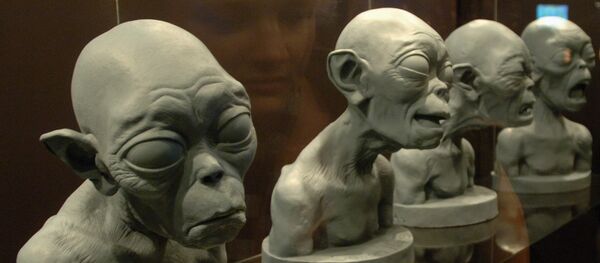 3 December 2015, 05:51 GMT
Gulen, who is wanted for arrest in Turkey, has lived in self-imposed exile in the United States since 1999. He faces up to 34 years in prison for allegedly seeking to topple Erdogan, allegations which Gulen denies.
From January to October, 98 Turkish citizens across the country were arrested on charges of insulting Erdogan, according to a report by the Republican People's Party. In total, 5,795 people viewed as being opponents of the government were arrested from January 1 through October 7, the report states.
It also said that in a four-year period, the number of blocked sites gradually increased annually. In 2011, 15,562 websites were blocked, while in 2015 the number has reached 96,000.