Expanding its global reach in recruiting fighters, the terrorist group Daesh has begun attracting fighters from China, CNBC reported on Wednesday.
The group's propaganda arm al-Hayat Media Center recently published a Mandarin-language nasheed (song or chant) to attract potential fighters to join the terrorist group, SITE Media Group reported.
​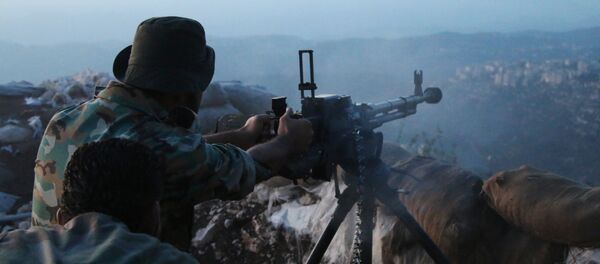 30 November 2015, 12:51 GMT
The song, which called on "Muslim brothers" to awaken, features a man chanting "To die fighting on the battlefield is my dream," and "No force can stop our advance," according to Reuters.
China reacted to the video's publication by urging global cooperation in tackling Daesh.
"In the face of terrorism, no country can stand on its own, and the international community should stand closer together and cooperate to jointly strike against all forms of terrorism," China's Foreign Ministry spokeswoman Hua Chunying said at a news briefing on Tuesday.
The number of Daesh members in China is unknown, although it is believed that the group has a presence in the country's Muslim Uighur minority. The new song published by Daesh is in Mandarin, China's majority language.