MOSCOW (Sputnik) — According to the Global television channel's Tuesday report, citing court minister Luiz Edson Fachin, the process was delayed to discuss the details of the work on the case.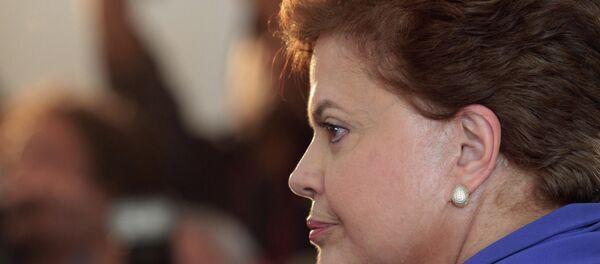 7 December 2015, 18:22 GMT
The Brazilian government launched Monday a special committee to determine whether to move impeachment proceedings against President Dilma Rousseff over economy and corruption scandals to its lower house, local media reported.
Rousseff has been facing rising discontent over the country's struggling economy and a major corruption scandal in the state-owned energy corporation Petrobras. Rousseff headed the company between 2003 and 2010, the period during which most of the corruption reportedly took place.
Earlier, Rousseff called on Congress to cancel its summer recess in January and quickly review the request for her impeachment, which she expects to be blocked during a vote.
© Host photo agency
 / Go to the mediabank
President of the Federative Republic of Brazil Dilma Rousseff at a BRICS leaders expanded meeting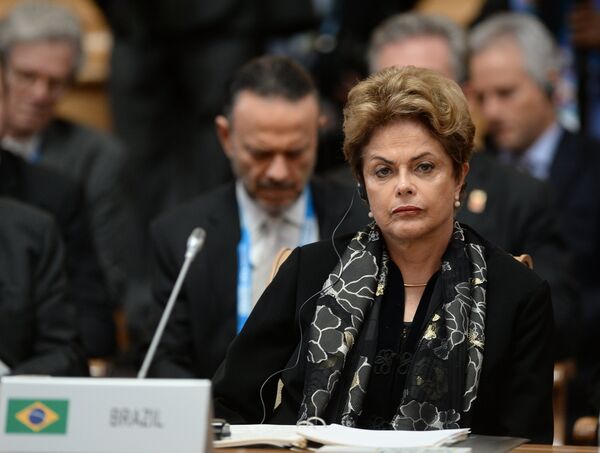 President of the Federative Republic of Brazil Dilma Rousseff at a BRICS leaders expanded meeting